Please be advised that the Annual General Meeting (AGM) of the BC Speed Skating Association (BCSSA) will be held as part of a weekend of information sharing sessions open to all members on May 25 & 26, 2019 at the Aldergrove Kinsmen Community Centre located at 26770 29 Ave, Aldergrove, BC V4W 3B8.
The AGM itself will be held on Sunday May 26th beginning at 10:00 am.
Please note that there will not be any travel subsidies provided by the BCSSA to attend the AGM Weekend or SSER.
Schedule of Events for AGM and SSER: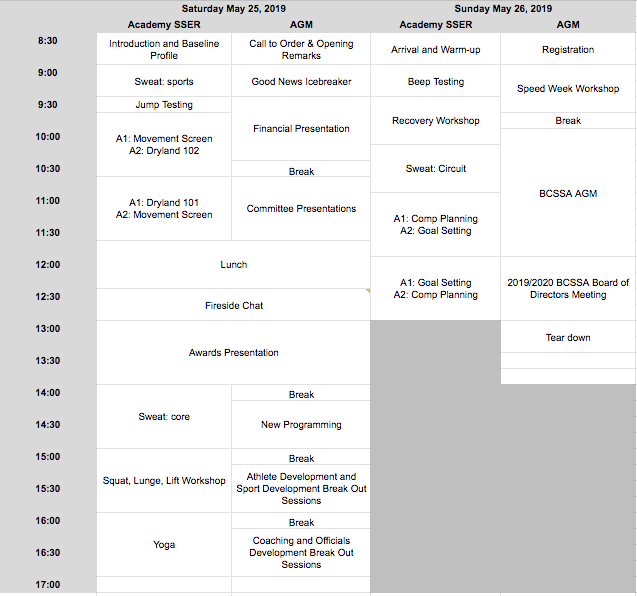 The following documents are available for download:
Coming soon:
Athlete Development Committee Report
AGM Registration – Advanced Registration Required
Looking for the Academy SSER registration? Find it HERE.