Academy Overview
The BC Speed Skating Academy ("Academy") is a BCSSA initiative to supplement the development of in-province skaters. Academy sessions are delivered in two different formats: Academy camps (typically 2-3 days long), and "Academy Sundays" @ BC Cups.
L2T-aged, T2T-aged and Junior-aged competitive skaters are all welcome to participate in Academies. Academy sessions will have multiple groups based on age and ability.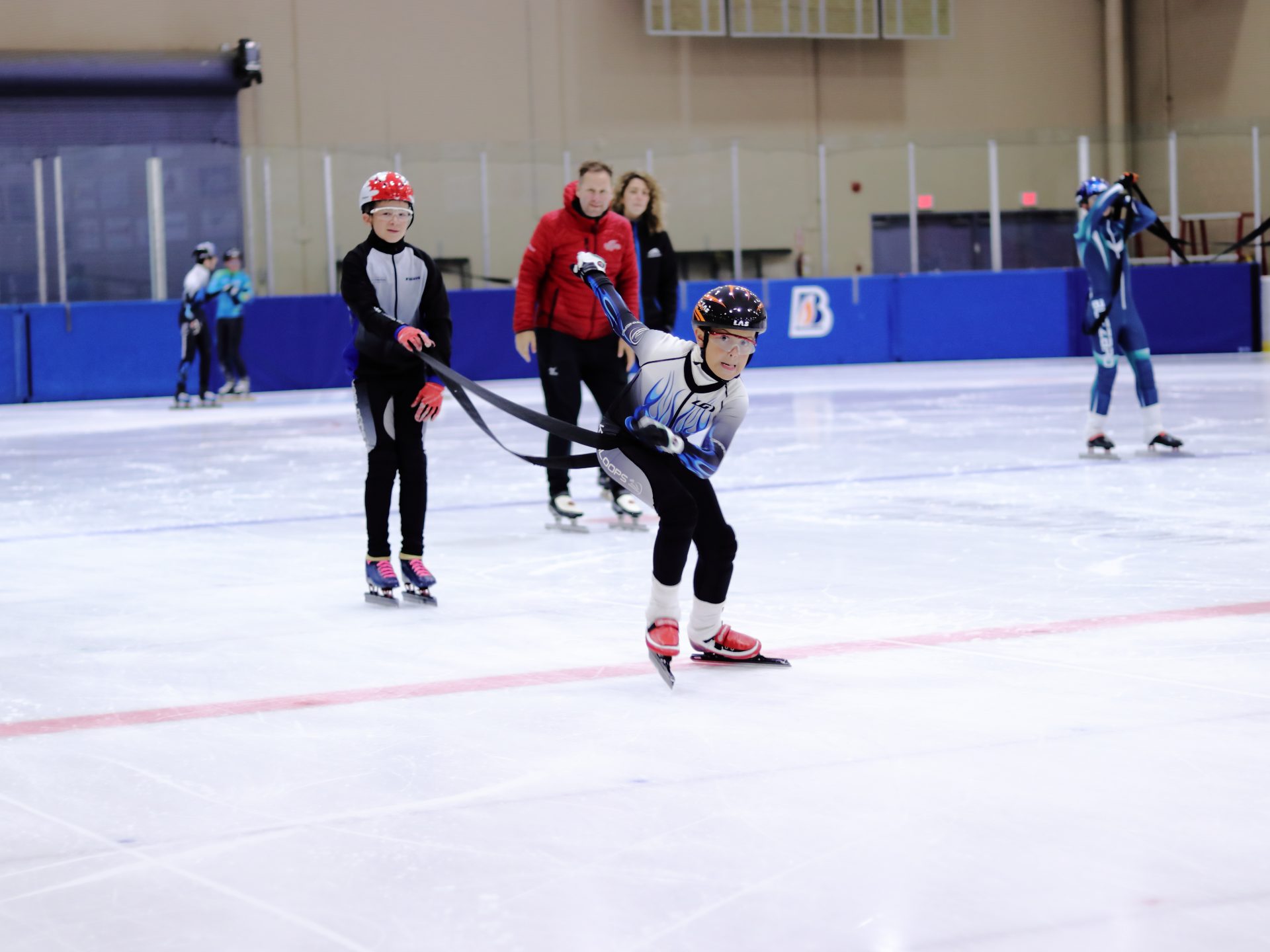 Registration Required
Bring on the Heat
Keep up the training as the temperatures climb at Academy Train – Summer Heat Wave
Eligible skaters include L2T, T2T, and Junior competitive skaters. Parents are welcome (and encouraged) to join with their skaters. All BC coaches and officials are eligible to attend Academy.
Join skaters across the province (virtually) in your coolest summer workout gear
Instruction lead by Provincial Coaches Jennifer Gibson and Nicole Garrido
Special guest Olympian, World Championship medalist, and PanAm Games medalist multi-sport athlete Jordan Belchos will share his experience in long track and inline skating. Jordan not only competed at the Olympics in speed skating, but also at the PanAm games in inline speed skating. Catch his inline speed skating pro-tips and technical advice for summer training.