Academy Overview
The BC Speed Skating Academy ("Academy") is a BCSSA initiative to supplement the development of in-province, Stage 1 skaters on the Elite Athlete Pathway. Stage 1 skaters are typically T2T-aged skaters, training 300-400 hours per year (3-5 ice sessions per week during the skating season).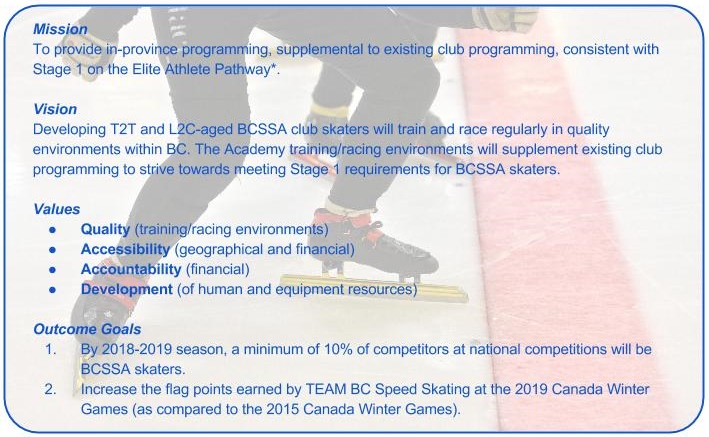 Academy Locations
Academy Dates
See below for programming dates. Updates will be made to the calendar and will also be posted to the BCSSA Academy Facebook page (see Facebook feed in the right column of this webpage).
Academy Registration
Academy Year 4 (2018-2019) registration details will be available shortly.
Supplemental Programs
The Academy is targeted to Stage 1 skaters. Skaters who have graduated from the Academy program have two options for Stage 2 training in Western Canada. Both programs are an extension of BCSSA programs, but are not directly run nor funded by BCSSA: