The BC Winter Games (BCWG) are an important developmental event for athletes across the province. The BCWG are a mulit-sport event overseen by the BC Games Society and are held February of every other year (even years). Athletes represent their Zone at the Games.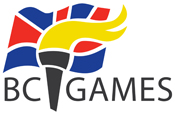 The next BC Games will be hosted in Fort St John February 20-23, 2020. The event will feature short track and long track events. Results for this event will be posted after each final on the BCSSA Events & Results Calendar.
Team & Young officials announcement
Read the announcement here! January 10, 2020
BCWG 2020 Contacts
BCWG 2020 Resources
Note: Zone Qualification Formats will be posted as they are completed by the respective Zone Rep. Qualification Formats are subject to change based on the number of eligible skaters. Updates will be posted to this page with the version number noted.