Designing Programs
The following documents may be helpful to speed skating coaches in designing innovative and appropriate speed skating programs for all levels of skaters:
Logistics and Safety
These documents will help club coaches prepare for their season. They may also be a good resource for coaches completing their portfolios to work towards certification.
Certification
Coaches who have completed the modules for a course and are working on their evaluation (portfolio and practice evaluation) may wish to consult the SSC resources:
The Locker

All NCCP courses an individual has taken are tracked in an online database called The Locker. Anyone who has taken an NCCP course (in any sport) will have a profile on The Locker. If coaches need assistance finding their account number (CC #) or password, please contact the BCSSA Technical Director.
Coaches may also find the following videos helpful in retrieving their account information:
Professional Development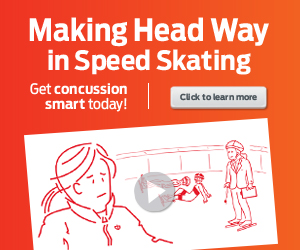 All coaches are encouraged to continue their coaching education through a variety of avenues, including additional NCCP courses, speed skating specific courses and general sports-related courses. NCCP-certified coaches are required to do professional development to maintain their certification.
An example of an additional NCCP course includes Making Head Way in Speed Skating, a *FREE* online module about concussion recognition in speed skating.