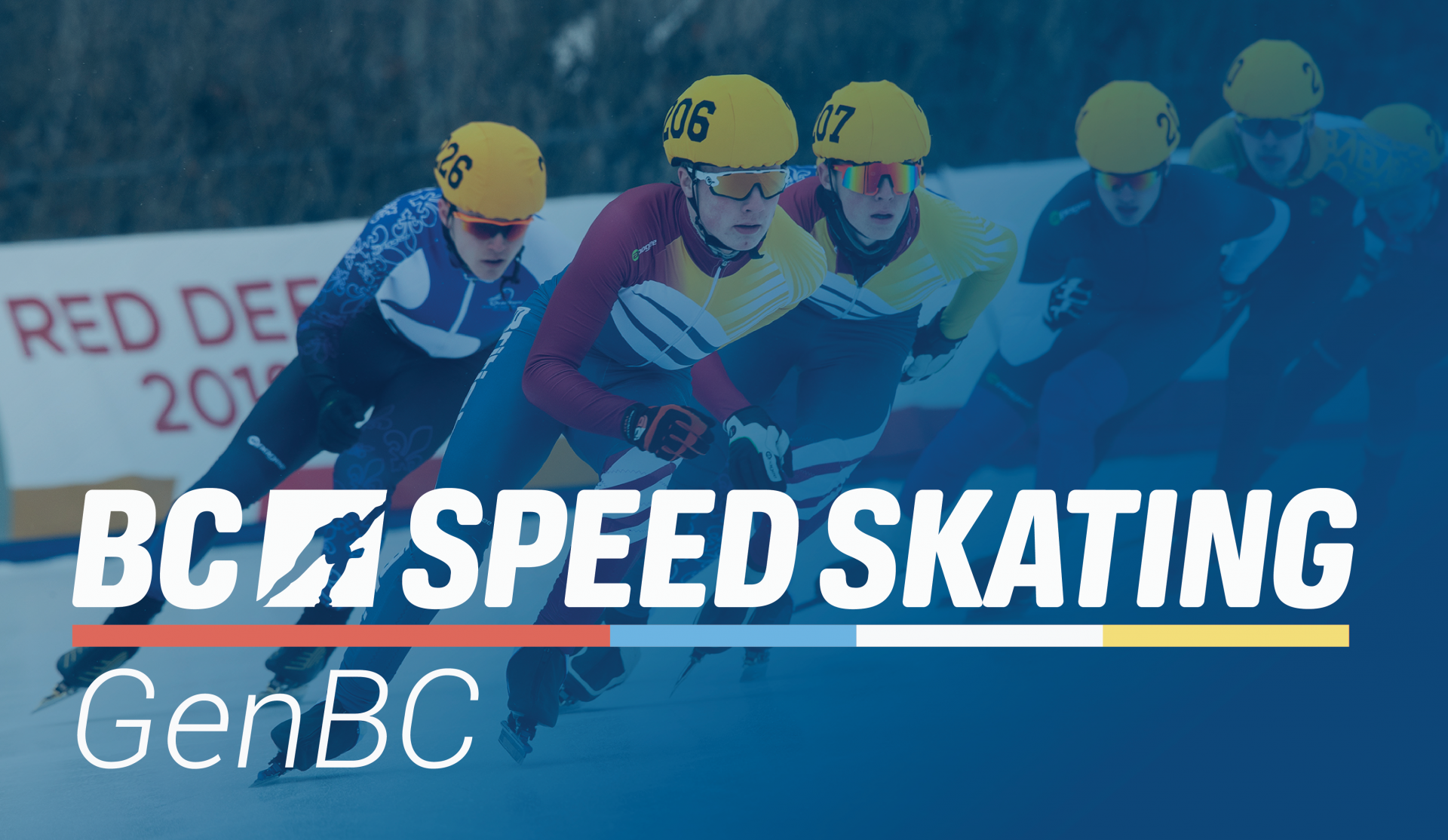 Catch BC's fastest skaters!
The GenBC program (formerly Provincial Performance Program) is a recognition and support program for BC's best skaters, including skaters progressing towards national programs.  Find out more information our the qualifying athletes: GenBC 2020-2021 Bulletin v2
The GenBC program provides virtual and in-person opportunities for BCSSA skaters to train and learn together under the direction of the BCSSA Provincial Coaches. These training opportunities are supplemental to the training skaters are doing under the direction of their club coach(es).
GenBC includes Stage 1, Stage 1.5 and Stage 2 skaters on the Elite Athlete Pathway, who are T2T and junior-aged.
Stage 2: junior-aged Stage 2 skaters are expected to be ranking in the top half of the junior system, and are named to the Canada Winter Games short list during the season of the Games.

Stage 1.5: skaters are expected to be participating in national junior ranking competitions and/or performing at the T2T youth national championships. 

Stage 1: skaters are expected to be qualifying to the T2T youth national championships.