BC Interclubs are sanctioned, non-championship competitions hosted throughout the skating season. Clubs set the date and location of an Interclub they will be hosting.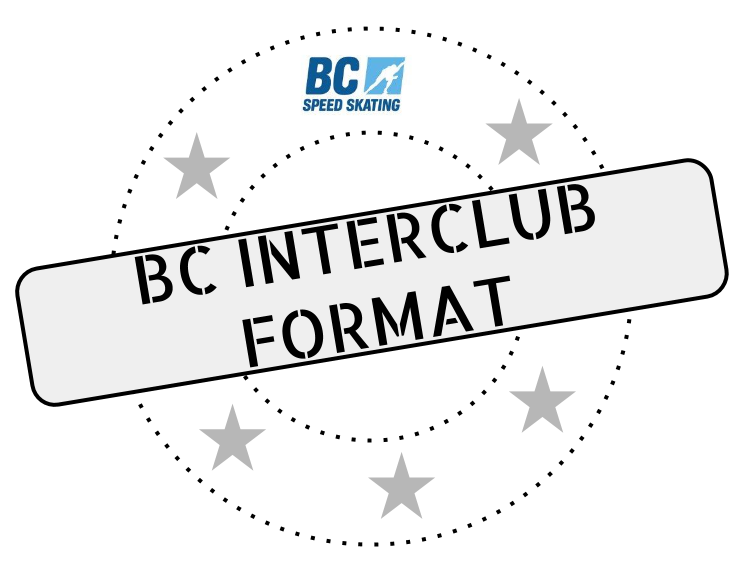 In the Spring and Summer of 2015, a comprehensive review of short track Interclub formats revealed the need to standardize Interclub formats. Any clubs who choose to follow the new format are encouraged to provide feedback to the BCSSA Technical Director (chris.acton@nullbcspeedskating.ca).
BC Interclub Format Overview
The BC Interclub Format provides a structure with seven categories in which skaters will race. Each category has official distances and an official track size(s). Each category also has suggested elements (e.g. optional distances, racing group sizes) which will help competition organizers and officials to host an organized event.
BC Interclub Format Resources