News
BC Speed Skating Association is looking to fill a summer student position to assist in populating data into the new BCSSA Database. The successful applicant will be responsible for uploading all results from previous competitions into the database following on boarding and training by Adroit Technologies.
Ready to apply?
Find out more information here.
Application deadline: July 17, 2020
It's the summer off season and a perfect time to progress your through your coaching certification with the FUNdamentals Coach webinar series.
The webinar sessions are intended for active skaters, parents, or volunteers looking to work as assistant coaches for Learn to Skate, Learn to Speed Skate and introductory speed skating programs. 
3 (of 8) FUNdamentals Coach modules delivered via webinar
Tuesday, July 7, 14, 21, and 28 @6pm-8pm
Registration $90
The remaining 5 (of 8) FUNdamentals Coach modules will be held in-person; date(s) and location(s) TBC. The cost for the in-person session is $205.
Learn more about the Coaching Association of Canada and the speed skating coach certification pathway.
We're ready! The BC Speed Skating Association (BCSSA) has been carefully following the updates regarding Return to Sport in BC and we've been preparing our plans accordingly. Thank you for your patience as we do our best to ensure we have the safest and most successful return to group speed skating practices possible.
We are now in Phase 2 of BC's Restart Plan, which allows a return to organized sport under enhanced protocols. Following the release of the viaSport sport sector guidelines, BCSSA developed our BCSSA Return to Practice Guidelines. We are happy to announce that the BCSSA Board of Directors approved our guidelines last evening, and we are ready to share them here:

BCSSA Return to Practice Guidelines

What's next? Clubs must use the BCSSA Return to Practice Guidelines to develop written plans for their club. Each club's Board of Directors/Executive must approve their club's plan, after which, face-to-face group training can resume. BCSSA will be hosting a webinar on Wednesday June 17th at 7pm to review this process and answer questions about the BCSSA Return to Practice Guidelines. Club administrators are encouraged to attend using the following link:
https://meet.google.com/xea-vqjr-tsx
Dial-in: (CA) +1 604-774-3512 PIN: 547 209 640#

Questions should be directed to BCSSA Technical Director Chris Acton (chris.acton@nullbcspeedskating.ca). 
This post intends to provide an update to the BCSSA membership on the plans for returning to speed skating practice. viaSport publicly released their sport-sector Return to Sport Guidelines on Monday, after review by the provincial government and WorkSafe BC. This represents a key step in the restart of organized sport, which is allowed under enhanced protocols in Phase 2 of BC's Restart Plan.
Each Provincial Sport Organization, including BCSSA, is responsible for developing their own guidelines/plan, which meet or exceed the requirements in the viaSport Return to Sport Guidelines. The BCSSA Return to Practice Guidelines draft has been updated to ensure compliance with the recently-released sport sector guidelines, and are with a working group for review. Following the review of the working group, the BCSSA Return to Practice Guidelines must be approved by the BCSSA Board of Directors before the guidelines are shared with member clubs.
Each member club will subsequently be responsible for developing their own plan, following the BCSSA Return to Practice Guidelines and in collaboration with their facility (or facilities) to align with site-specific guidelines. The Board of Directors/Executive for each club must then approve the club's plan.
Until this time, clubs are advised that they should not be meeting for in-person training of any type. Although this process seems onerous, it is in the best interest of our members to ensure a safe and successful return to group speed skating training in BC.
Any questions should be directed to BCSSA Technical Director Chris Acton (chris.acton@nullbcspeedskating.ca).
Join us this weekend, May 23-24, 2020, for the BC Speed Skating virtual AGM over Meet. Our first virtual AGM weekend includes Saturday information updates and a Sunday AGM.
Saturday, May 23: Information Sessions
Sunday, May 24: BC Speed Skating AGM
The virtual Academy Speed Skating Excellence Retreat will be hosted Saturday May 30th. Skaters, parents, coaches and officials are invited to spend an hour with SSC NextGen Coach Jeff Scholten to learn about national programs, followed by two hours with BCSSA Technical Director Chris Acton and Provincial Coaches discussing season planning for the upcoming season. The Season Planning session will be a combination of theory and practical (dryland).
Registration is open NOW and is limited to 25 skaters. Act now!
This year's virtual AGM will take place using G-Suites Meet:
May 24, 2020
10:00 AM – Noon
Meeting login and code details to be announced prior to the event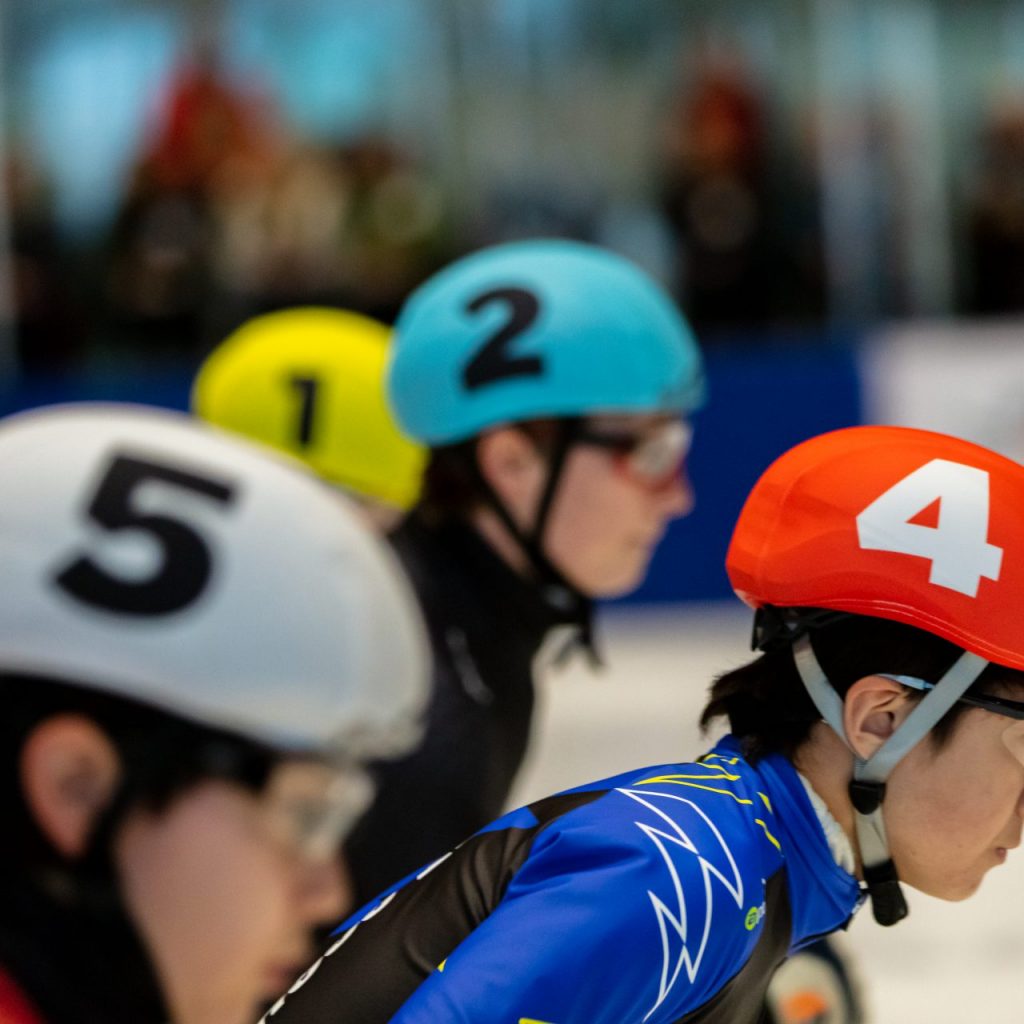 Please note the deadline for the 2019-2020 awards nominations has been extended to May 10 (due to a website link error). Following an abrupt end and shortened season due to the pandemic, the following awards will be awarded for 2019-2020 during a competition (TBD) in 2020-2021:
Coach of the Year
Pat Underhill Spirit of Competition
Ritha Johnson Official of the Year
Skater Bursaries
Skaters of the Year
Volunteer of the Year
Provincial Relay Challenge
Youth Volunteer Awards
Hello Everyone,
I hope you are all staying well during this unique and challenging time.
Due to the global pandemic of COVID 19, the BCSSA Board has made the decision to cancel the Annual General Meeting weekend planned in Fort St John and will be holding a virtual AGM this year. This decision is consistent with those made by SSC and inline with recommendations from public health officers.
The AGM is still planned for the weekend of May 23 & 24, 2020. Information will be shared as we make our way through the planning to ensure our responsibilities to membership are fulfilled.
Regards,
Kari Rae