Monthly Archives:
September 2015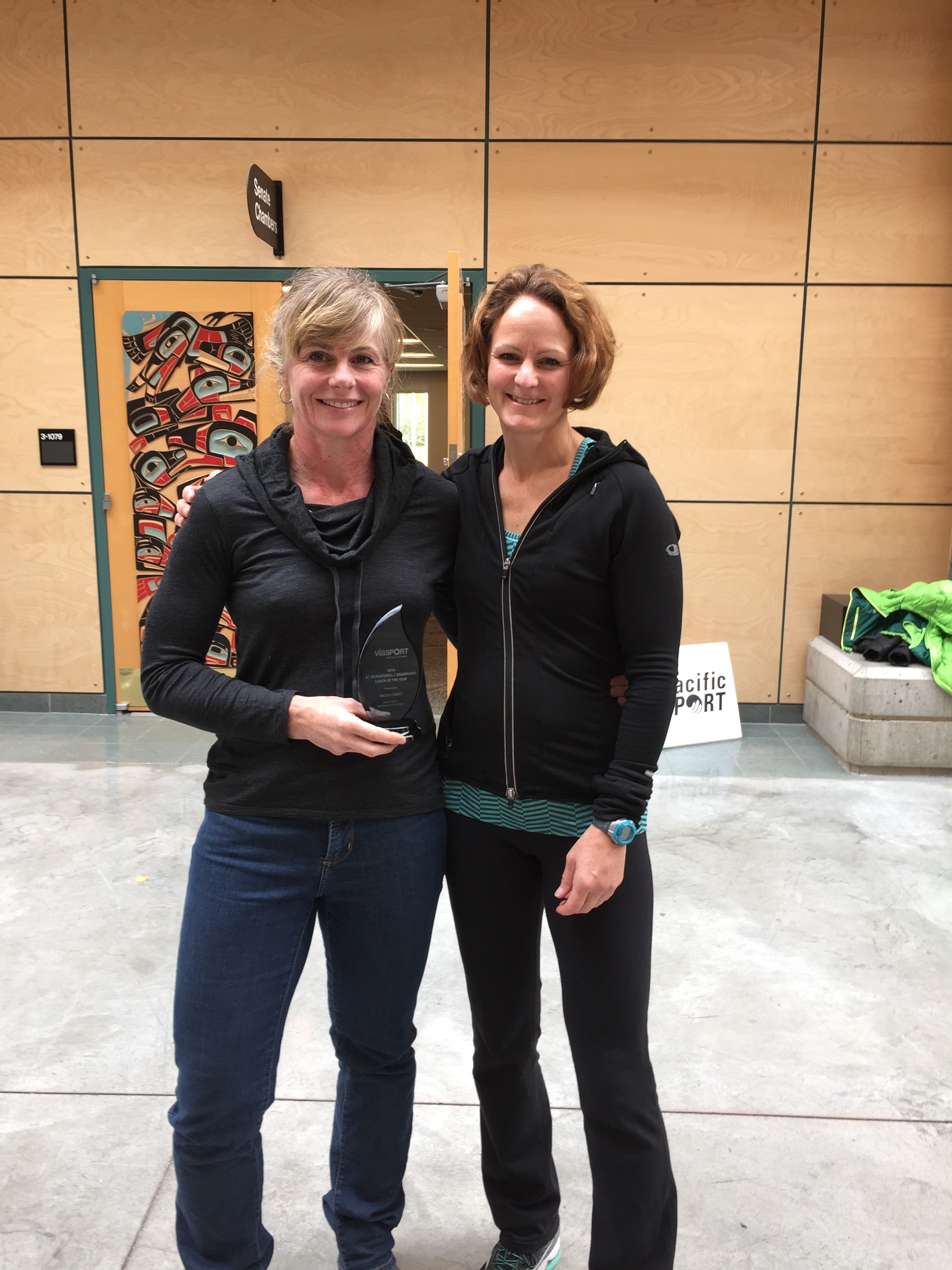 Vanderhoof coach Nicole Ebert was selected as the ViaSport 2014 BC Recreational/Grassroots Coach of the Year. She was presented with her award at the Northern Coaching Conference by Lorelei St. Rose of the BCSSA Coaching Development Committee this past weekend as part of National Coaches Week. Congratulations Nicole on this well-deserved award!
The first BCSSA Academy session occurred this past weekend at the Richmond Olympic Oval. There have been lots of questions about the Academy. Please see the Academy Newsletter September 2015 for more information and an FAQ section.
The Calgary Olympic Oval has coordinated with Western Canada speed skating branches to develop skaters in the West. A series of planning meetings over the past two years have resulted in a new Elite Athlete Pathway, the Western Elite Circuit (ST racing series) and plans for a more coordinated approach to testing and camps. Want to learn more? Tune in to a webinar on Wednesday September 30th at 7pm: http://speedskatingcanada.adobeconnect.com/r2ztz0zzg6x/. The webinar will be recorded for those who can't attend live.
Coaches who have skaters attending Western Elite Circuit competitions (Oktoberfest, WEC Richmond and Winterfest) are encouraged to attend the webinar to learn more about the format for this new series. Information can also be found in the attached WEC Info Package.
Congratulations to Jamie MacDonald (Fort St James) who had a 3rd place finish in a 500m race; 4th in a 1500m race and top 10 finishes in the other four events at the Fall World Cup ST Selection Trials.
Courtney Shmyr (Langley) had a 4th place finish in a 500m race and three other top 10 finishes at the Maurice Richard Arena in Montreal this past weekend.
Well done to both our skaters!!!
The BCSSA Athlete Development Committee and Competitions Committee are pleased to release the final draft of the 2015-2016 BCSSA Competitions Format Bulletin. Members are encouraged to carefully review the Bulletin and submit any questions or feedback to the respective Committee:
Athlete Development Committee (bcssa.athletedev@nullgmail.com): BC Short Track Championship format, BC Long Track Championship format
Competitions Committee (bcssa.competitions@nullgmail.com): ST FUNale format, LT FUNale format, Provincial Relay Challenge format.
All feedback must be submitted by September 30th. After a review of feedback, a final Bulletin will be released in early October.
The pilot program of the BCSSA Academy is just around the corner! Please see the attached invitation for Academy details, registration information and a list of skaters invited to the 2015-2016 BCSSA Academy.
Try-It Day Grants are available for clubs to host events introducing their community to speed skating in the week leading up to RBC Sports Day in Canada. Grant information is available on the ViaSport website: http://www.viasport.ca/grant/sportsday-bc.