BC Cup ST #2 will be hosted at the Richmond Olympic Oval this weekend. We have nearly 130 L2T, T2T and Junior/Senior skaters participating in racing on Saturday and Academy Sunday! Please note that due to the large number of participants, the schedule for Saturday has been revised:
Warm-ups begin at 7:00
Racing projected to begin at 8:25
Racing projected to end by 18:00.
The schedule for Academy Sunday has not changed. All skaters and non-skater participants are asked to be at the arena by 7:45 (sessions begin at 8:00 sharp). All L2T skaters will be in "Academy L2T". F11-F13 and M12-M13 skaters will be in "Academy 1". All other (older) skaters will be in "Academy 2".
Any questions should be directed to chris.acton@nullbcspeedskating.ca.
Regrettably, we must announce that BC Cup Long Track Prince George scheduled for January 11-12, 2020 has been cancelled.  The Prince George Blizzards interclub will still be occurring on Saturday January 11th, 2020 and we encourage everyone to consider attending and experience outdoor racing in Prince George next month.
Registration is now open for Academy Coach, Academy Official and Academy Parent sessions on Academy Sunday @ BC Cup ST #2 in Richmond. Sessions will be led by the Academy Coaches (ST Provincial Coach Nicole Garrido, Keven Fitzpatrick, Ariana VanDerStarre and LT Provincial Coach Jennifer Gibson), starter Candace Clouthier, referees Thomas McLennan and Kristina Krieck, and Technical Director Chris Acton.
More information is available on the BC Cup webpage.
The Coaching Development Committee is offering the "Introductory" module of the NCCP Intro to Comp course via webinar. The webinar will be held Tuesday December 17th from 7:00-8:30pm. Registration is available via the Locker.
This module will also be one of six offered in-person at the Intro to Comp course in Prince George in February 2020. Coaches only need to take the module once. Registration for the Prince George course is available here.
A Level 1 Officials Clinic will be hosted in Kelowna on Wednesday December 4th, from 5:30-8:00 pm. Details and registration are available on the BCSSA Events & Results Calendar.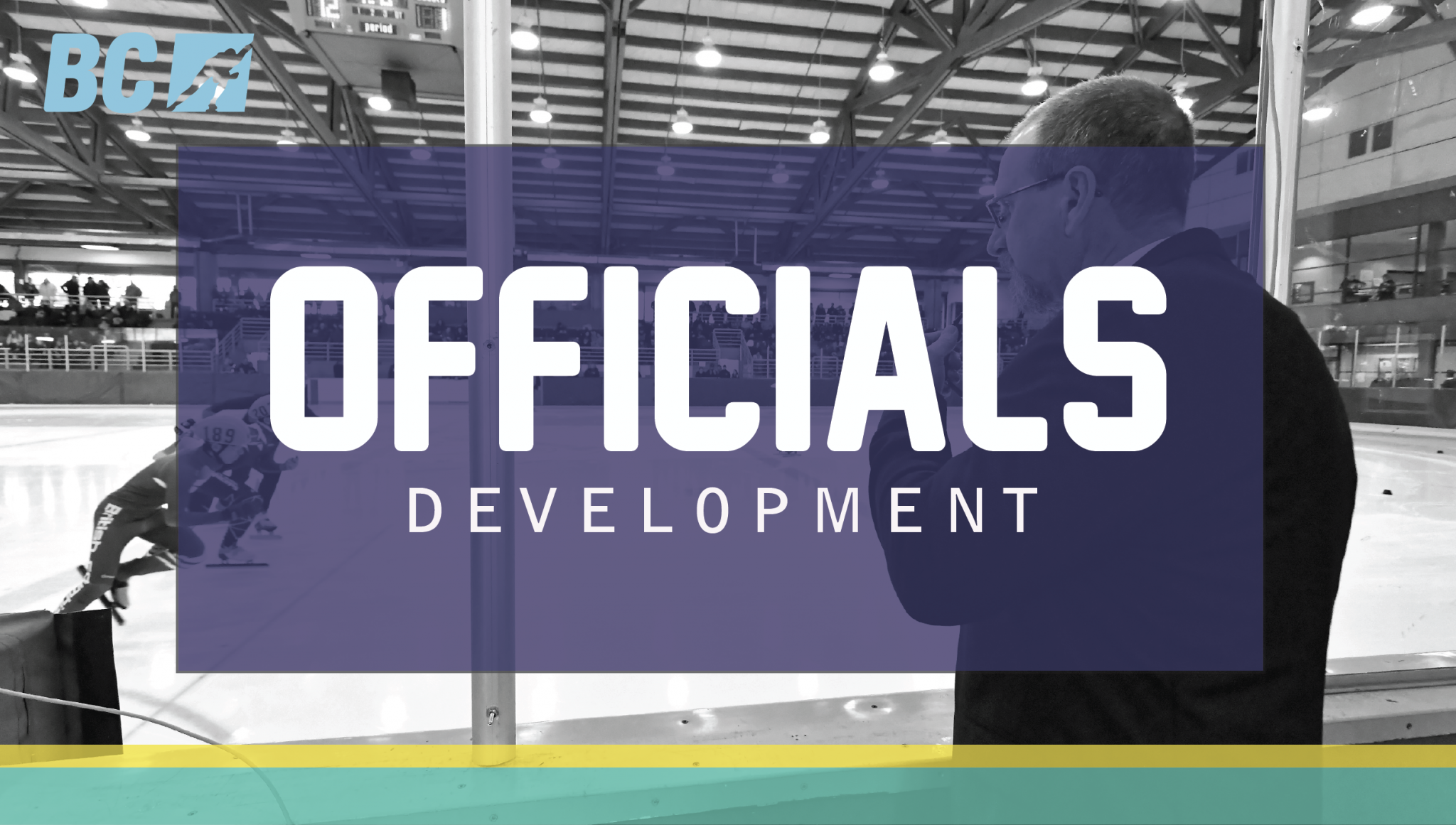 While skaters are set to compete and learn this weekend at BC Cup Short Track #1 in Prince George – parents, coaches, officials, and volunteers alike are invited to join Academy Sunday programming.  Academy Parent, Coach, and Official includes a variety of workshops and clinics to choose from throughout Sunday.  Registration for Academy Sunday is required by Thursday, November 14.
Level 1 Officials Clinic ($10)
Level 2 Timers Clinic ($15)
Level 2 Place Judge Clinic ($15)
Coaches Professional Development Update Session (free)
Video Review Session (free)
T2T Season Planning Session (free)
Registration deadline for Academy Sunday: Thursday, November 14.
*Reminder: BC Cup Short Track #2 Richmond accommodation room discounts end November 18 
BC Speed Skating will be hosting the sport-specific modules of the NCCP Intro to Comp Coaching Course on February 29th-March 1st, 2020 in Prince George. Registration is available on the Locker.
Participants should take the multisport modules individually. Multisport modules are hosted by viaSport BC, both online and in-person. Costs are available on the viaSport website.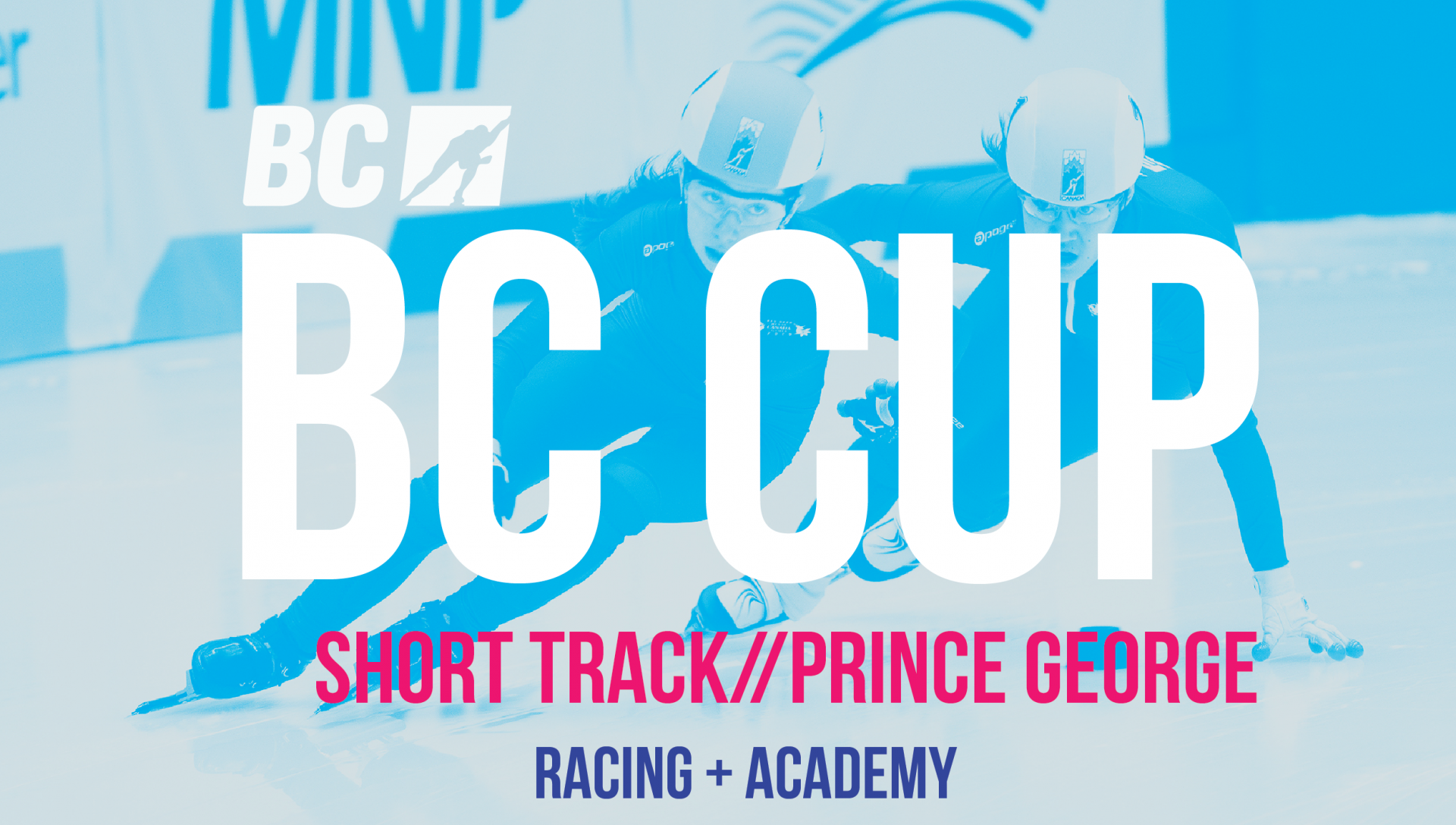 BC Cup season kicks off with the first stop in Prince George!  Participants will race to compete for points to earn their spot at BC Provincial Short Track Championships in March.