Monthly Archives:
March 2019
The 2019-2020 season is upon us, please see the attached Letter to Membership from the BCSSA Board and Staff.
Letter to Membership-March 29, 2019
British Columbia Speed Skating Association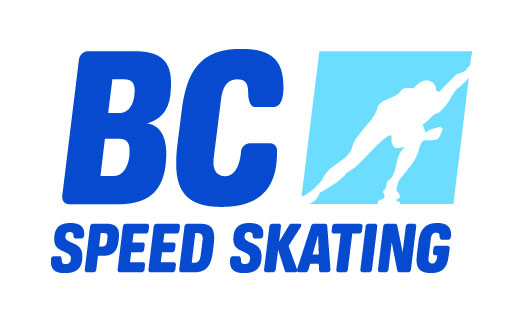 The BC Winter Games (BCWG) 2020 will be held February 20-23, 2020 in Fort St John. The Tech Package for the Games has been released and is available on the BC Speed Skating website.
What's New?
In accordance with BC Games Society rules, there will be ONE age category (per gender) at the BCWG 2020: U14. Skaters who are 12 or 13 years old as of July 1, 2019, are eligible to compete. Each Zone will be eligible to send 3 skaters per gender, with wildcard positions also available.
BCSSA has successfully proposed a pilot project to the BC Games Society, which allows up to 16 "Young Officials" (14-17 years years old as of July 1, 2019) to attend the Games to become trained as officials, volunteer as track stewards at the Games, and act as mentors to the younger athletes. This is the first project of this type ever at a BC Games!
BCSSA has successfully requested that long track events will be included in the BCWG 2020, to take advantage of the beautiful indoor long track facility in Fort St John. Skaters will have multiple opportunities to practice on the long track oval, and to race in an exhibition race, prior to racing two official distances: 500m Olympic Style and 7-lap ISU Mass Start. Long track racing will occur after the completion of short track racing for the weekend. All skaters will compete in the short track and long track events.
BCSSA, the BC Games Society and Special Olympics BC have collaborated to have Special O skaters race at the Games. Special O skaters will exclusively race short track events, in a separate division. Special O Zone Teams will have their own Coaches and Managers.
Please see the BC Speed Skating website for more details. Questions can be directed to the BCWG 2020 Provincial Advisor: chris.acton@nullbcspeedskating.ca.
The BC Speed Skating Association is accepting applications from clubs/ organizing committees to host events during the 2019-2020 season:
Expressions of interest are due March 31st, with completed applications due April 15th. Questions can be directed to chris.acton@nullbcspeedskating.ca.
Greetings:
We are in the final 'strides' of the 2018-19 season. To make it to the finish line we need to wrap things up and plan for next year. We would like to thank every official for her and his involvement. Also, a thank you to all the meet coordinators and referees who have already submitted the required competition reports. These provide valuable feedback on issues that may need addressing by ODC. If you have not yet done so, take a minute or two now and submit.
ODC has the following requests to be completed by March 31, 2019:  
1. REQUESTS FOR ACCREDITATION AND UPGRADING OF OFFICIALS 2018-2019
At season's end we will be compiling a list of names of officials for:
Level 1 Accreditation,

Upgrading Level 1 Officials to Level 2; and

Recommending Level 2 Officials to SSC ODC for upgrading to Level 3
To do this we need your help. If you or any of your club members is interested in being accredited or upgraded, it is important to submit the requests with documentation to BCSSA ODC. Most this can be completed online. We would like to stress that the responsibility lies with the individual who wishes to be upgraded. Please note that for Level 2 and 3 upgrades we need assessments from higher level officials. Information about the steps can be found on the officials upgrading web page. The criteria for accreditation and upgrading for each position can be found here.
2. REQUEST FOR OFFICIALS DEVELOPMENT CLINICS FOR 2019-2020
Looking ahead we are also asking clubs/regions to identify the need for clinics for next year. Please provide us with a list of needs by March 31, 2019 via email (officialsdevelopment@nullbcspeedskating.ca).
3. UPDATING BCSSA LIST OF ACCREDITED OFFICIALS
We also ask every club to review their current list of Accredited Officials and provide us with information to update the current list. Any updates should be provided via email.
On behalf of ODC, thank you for your cooperation.
E.W. (Wim) Kok
Chairing BCSSA ODC
The Provincial Relay Challenge (PRC) is coming to an end, the deadline for submission is March 18, 2019.  The PRC is comprised of a 10-minute, 2-person relay challenge.  The PRC can be skated at any practice or competition (exhibition event) throughout the 2018-2019 season.  Skaters may skate with any teammate, from any club (within skater category).
The PRC has nine categories:
| | | |
| --- | --- | --- |
| | | Junior all-female (skating age 14-18) |
| | | Junior all-male (skating age 14-18) |
| | | Junior mixed gender (skating age 14-18) |
The full list of rules can be found in the 2018-2019 Competitions Bulletin.
Congratulations to the skaters who have qualified for Team BCSSA @ CWST, based on their performance at BC ST Championship this past weekend in Prince George! Skaters will compete at the Canada West ST Championship in Grand Prairie, Alberta, on March 23-24, 2019.
Qualified skaters will receive an email with further details regarding registration and Team BCSSA logistics.