Thank you, Pat Underhill, for a lifetime of unmatched dedication and contribution to speed skating in BC and Canada.
"With sadness, I write to inform you of the passing of my dear friend Pat Underhill on Feb.5, 2018.
As the founder of speed skating in British Columbia, and an international competitor herself, Pat Underhill served as a great role model in our sport. She trained skaters not only to skate fast, but how to win gracefully and lose with pride in having tried their best. Pat was a great builder, having started several speed skating clubs and trained many coaches. Pat was the first female president of the Canadian Amateur Speed Skating Association (CASSA) which became Speed Skating Canada.
Just the mention of speed skating brought a huge smile to Pat's face. She truly loved the sport, and especially the young skaters. Her enthusiasm and positive spirit will be sadly missed, but her legacy lives on in the spirit of speed skating."
– Sandi Vyse, Head Coach of the Kalmoops Long Blades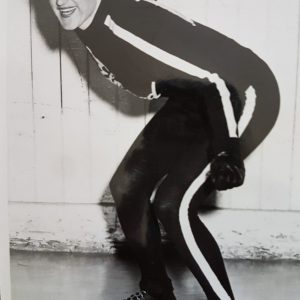 Above: Pat Underhill in her start position.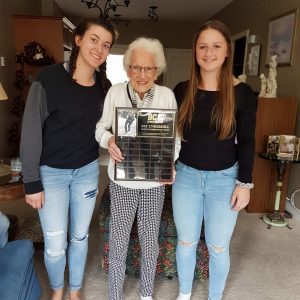 Above: Pat Underhill with the recently created Pat Underhill Spirit of Competition Award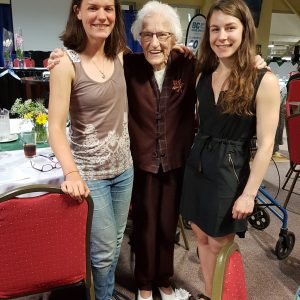 Above: Pat Underhill with former Olympian, Jessica Hewitt, and current Olympian, Jamie Macdonald, at the 60th Anniversary BCSSA AGM (May 2017).