The BC Speed Skating Association is accepting applications from clubs/ organizing committees to host events during the 2019-2020 season:
Expressions of interest are due March 31st, with completed applications due April 15th. Questions can be directed to chris.acton@nullbcspeedskating.ca.
Greetings:
We are in the final 'strides' of the 2018-19 season. To make it to the finish line we need to wrap things up and plan for next year. We would like to thank every official for her and his involvement. Also, a thank you to all the meet coordinators and referees who have already submitted the required competition reports. These provide valuable feedback on issues that may need addressing by ODC. If you have not yet done so, take a minute or two now and submit.
ODC has the following requests to be completed by March 31, 2019:  
1. REQUESTS FOR ACCREDITATION AND UPGRADING OF OFFICIALS 2018-2019
At season's end we will be compiling a list of names of officials for:
Level 1 Accreditation,

Upgrading Level 1 Officials to Level 2; and

Recommending Level 2 Officials to SSC ODC for upgrading to Level 3
To do this we need your help. If you or any of your club members is interested in being accredited or upgraded, it is important to submit the requests with documentation to BCSSA ODC. Most this can be completed online. We would like to stress that the responsibility lies with the individual who wishes to be upgraded. Please note that for Level 2 and 3 upgrades we need assessments from higher level officials. Information about the steps can be found on the officials upgrading web page. The criteria for accreditation and upgrading for each position can be found here.
2. REQUEST FOR OFFICIALS DEVELOPMENT CLINICS FOR 2019-2020
Looking ahead we are also asking clubs/regions to identify the need for clinics for next year. Please provide us with a list of needs by March 31, 2019 via email (officialsdevelopment@nullbcspeedskating.ca).
3. UPDATING BCSSA LIST OF ACCREDITED OFFICIALS
We also ask every club to review their current list of Accredited Officials and provide us with information to update the current list. Any updates should be provided via email.
On behalf of ODC, thank you for your cooperation.
E.W. (Wim) Kok
Chairing BCSSA ODC
The Provincial Relay Challenge (PRC) is coming to an end, the deadline for submission is March 18, 2019.  The PRC is comprised of a 10-minute, 2-person relay challenge.  The PRC can be skated at any practice or competition (exhibition event) throughout the 2018-2019 season.  Skaters may skate with any teammate, from any club (within skater category).
The PRC has nine categories:
| | | |
| --- | --- | --- |
| | | Junior all-female (skating age 14-18) |
| | | Junior all-male (skating age 14-18) |
| | | Junior mixed gender (skating age 14-18) |
The full list of rules can be found in the 2018-2019 Competitions Bulletin.
Congratulations to the skaters who have qualified for Team BCSSA @ CWST, based on their performance at BC ST Championship this past weekend in Prince George! Skaters will compete at the Canada West ST Championship in Grand Prairie, Alberta, on March 23-24, 2019.
Qualified skaters will receive an email with further details regarding registration and Team BCSSA logistics.
VANCOUVER – The British Columbia Speed Skating Association is proud to recognize Sandi Vyse as the Presidents' Awards winner for Speed Skating.  Vyse's interest in speed skating began at the age of 8 and later transformed into a passion for coaching when she became a certified coach NCCP at 16 years old.  Vyse later became the co-founder and head coach to the Kamloops Long Blades Speed Skating Club. Coach Vyse's passion for the development of athletes and coaching encompasses all aspects, from grassroots through to the Olympic podium.  Vyse explains, her "contributions to our sport that have made me the proudest are my "grown up kids" who remain in the sport as coaches, officials, and/or parents who grew up loving speed skating as I do and are still part of the family."
BC Speed Skating President Kari Rae recognizes Vyse's contribution, highlighting, "Coach Vyse's energy, enthusiasm, and passion for speed skating is evident in the engagement with her skaters."
Most notably, Vyse says, "I'm proud to have been a part of Jessica Hewitt's development along the way to becoming an Olympic silver medalist. That is the star on the top of the Christmas tree, but of the other decorations make the tree complete, and I have as much joy seeing them shine.  The kids give me energy and make me smile. After all these years I still love speed skating. I loved it as a skater, I love it as a coach, I love it as a parent. I'm one of the luckiest people in the world because I found my passion at an early age and have been able to share it with so many wonderful people."
The Presidents' Awards will be presented March 13, 2019 in Vancouver. For further information refer to Sport BC Press Release.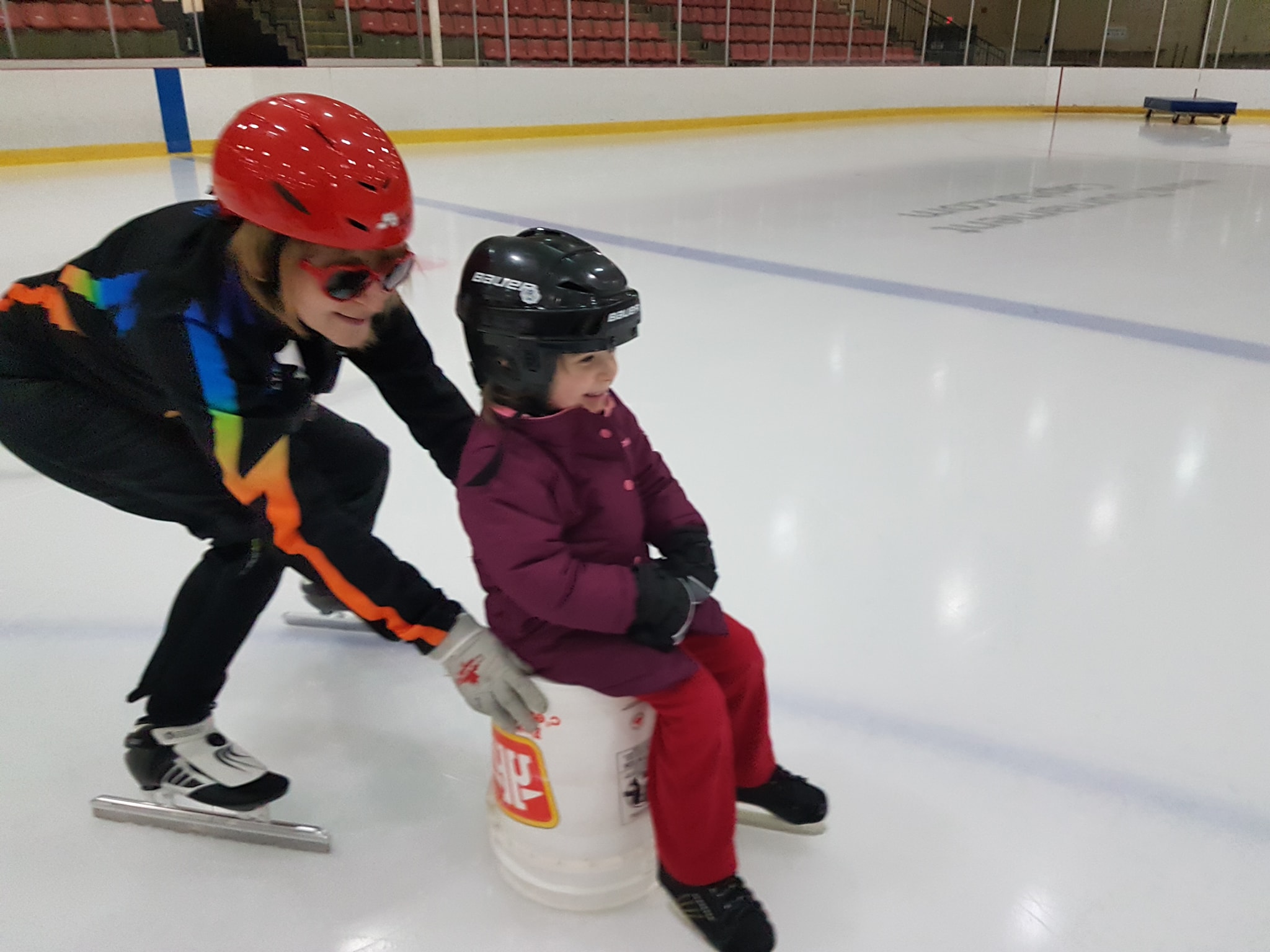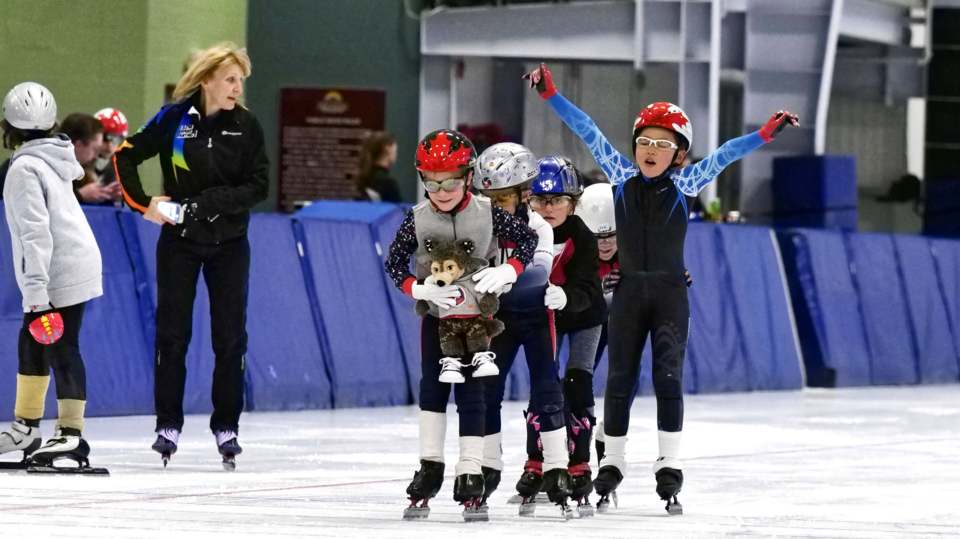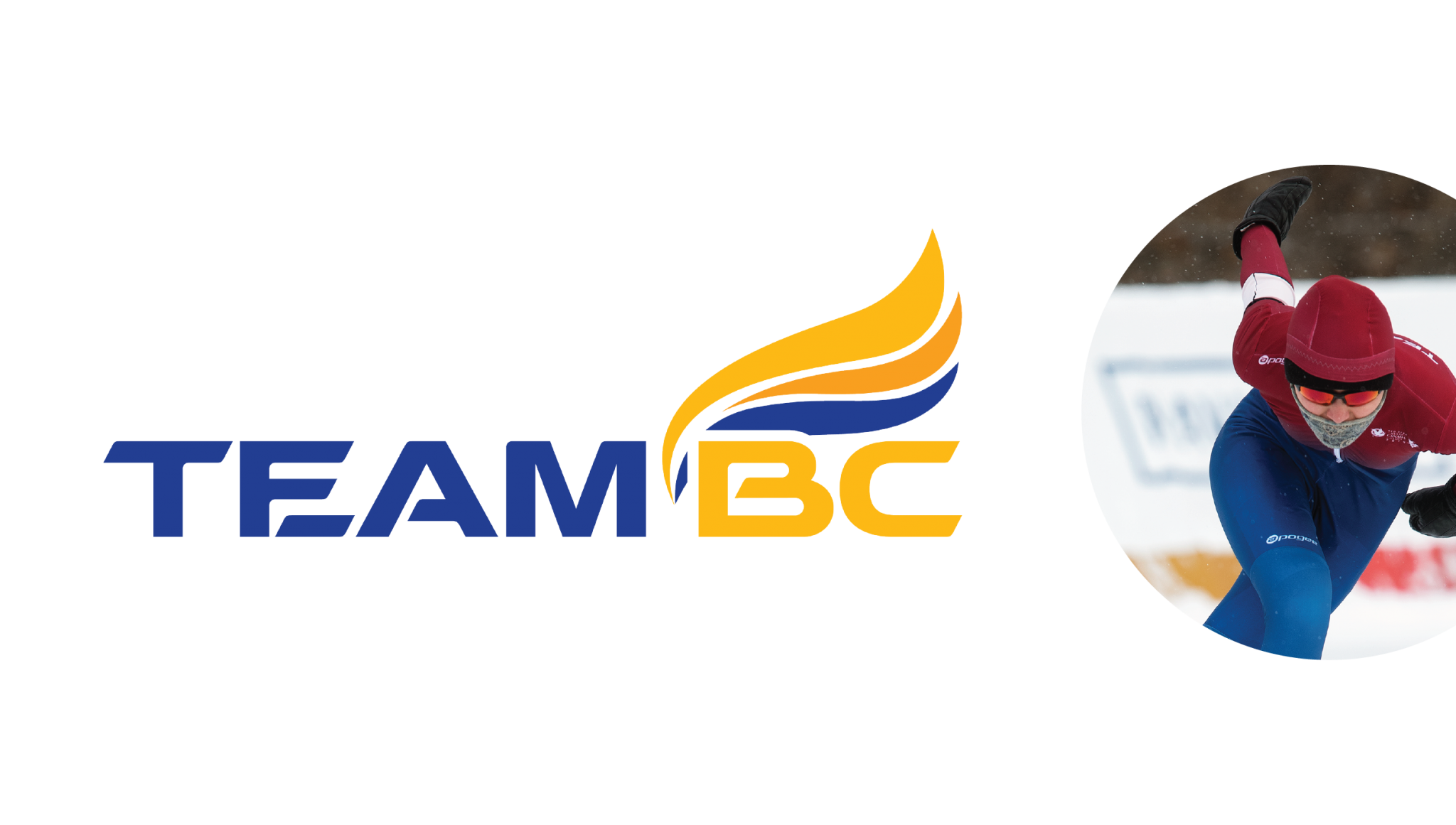 RED DEER, AB – Team BC speed skating athletes have taken Red Deer by storm at the 27th Canada Games.  Canadian youth have assembled from across the country to participate in the multi-sport event consisting of over 150 events in 19 sports.  Speed Skating results can be found through the Canada Winter Games website, while the Team BC website recaps British Columbia's successes and triumphs.  For the latest highlights, don't forget to follow BC Speed Skating social media on Instagram and Facebook!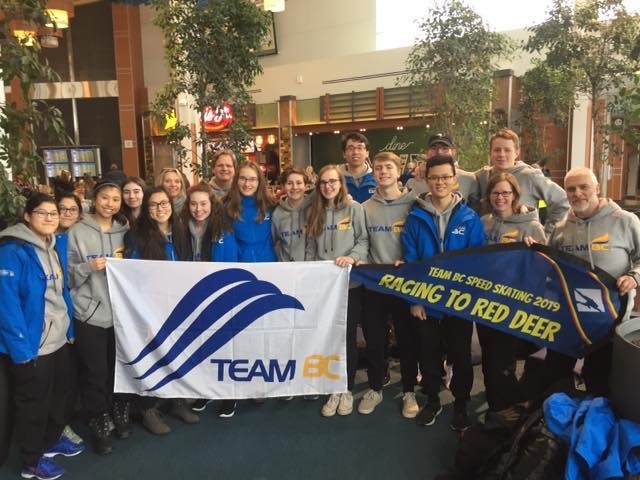 The BC Speed Skating Association will field of team of T2T-aged skaters for the Canada West ST (CWST) Championship 2019. The competition will be hosted in Grand Prairie, Alberta, on March 23-24, 2019. Team BCSSA @ CWST will be led by veteran coach Julian Green (Ridge Meadows Racers), with Ariana VanDerStarre (Burnaby Speed Skating Club) assisting him.
Nomination to Team BCSSA @ CWST requires that interested skaters submit an "Intent to Participate" form by 3pm on Sunday March 3rd. Skaters must compete at the BC ST Championship (March 2-3, 2019 in Prince George) to earn a position on Team BCSSA @ CWST. Eligible skaters' names will be submitted to Speed Skating Canada, who confirm the number of quota positions available to each province, in each age category. Subsequently, BCSSA will announce the Team BCSSA @ CWST skaters and will provide registration instructions for the competition. Please do not register for the competition until directed to do so!
All interested skaters are encouraged to speak with BCSSA Technical Director Chris Acton during the BC ST Championship to clarify the registration process and for sizing for Team BCSSA pool suits.
Team BCSSA sent a team of 19 skaters, led by coaches Sandi Vyse (Kamloops Long Blades) and Keven Fitzpatrick (Vancouver Velocity), to the Canadian Age Class Long Track (CACLT) Championships in Winnipeg this past weekend. The skaters, coaches, parents and officials braved the cold to race skaters from across the country.
Team BCSSA produced excellent results across the board, including skating to overall championships in the M13 category (Samuel Green, Ridge Meadows Racers) and the female senior team pursuit. Full results are available on the Speed Skating Canada website.
Special thanks to Michael Mong, who can always be found rinkside snapping great pictures! Michael's album from Winnipeg is available on SmugMug.
Team BCSSA will be in action next at the Canada West Short Track Championships in Grand Prairie at the end of the March.
FORT ST. JOHN – Fort St. John's Pomeroy Sport Centre played host to the 2019 British Columbia Speed Skating Long Track Championships and FUNale from January 19-20, 2019.  Competitors ranging in ages 4 to 80 years old raced on skates in a variety of long track disciplines including Olympic Style time-based and the head-to-head mass start. Fort St. John Recreational Speed Skating Club and its team of volunteers hosted skaters from around the province and took home the Neil Dyer Award for overall team points.  BC Speed Skating Technical Director Chis Acton, claimed "the weekend showcased the dedication of all athletes, coaches, and volunteers, who have focused all season to achieve their well deserved results. The community of Fort St. John and our province have certainly benefited from the indoor long track speed skating facility." Qualified skaters will now represent British Columbia on Team BCSSA at the Canadian Age Class Long Track Championships in Winnipeg, MB from February 9-10, 2019.
Photo credit: M. Mong
Congratulations to the skaters who have qualified for Team BCSSA @ CACLT, based on their performance at BC LT Championship this past weekend in Fort St John! Skaters will compete at the Canadian Age Class LT Championship in Winnipeg, Manitoba, on February 9-10, 2019.
Qualified skaters will receive an email with further details regarding registration and Team BCSSA logistics.