Category Archives:
Notify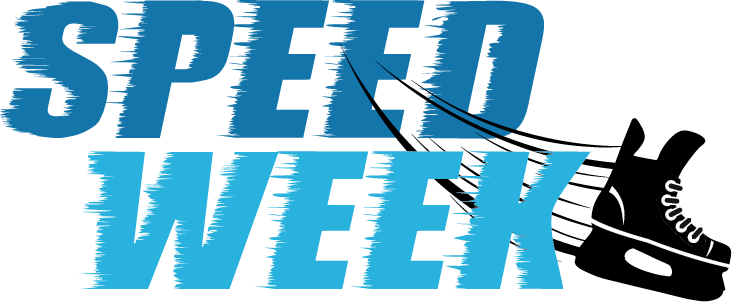 The inaugural BC Speed Skating Speed Week wrapped up over the holiday season.  With the help of Black Press Media, the speed skating club fundraiser event brought skating communities together in towns across the province to test their speeds around the 100m track. Whether racing in hockey or figure skates, the family friendly event united all abilities of skaters.  Throughout the events club speed skaters volunteered and demonstrated their speeds, encouraging other skaters to return to try the sport and improve their skating skills.  Skaters from Burnaby, Esquimalt, Fort St. James, Maple Ridge, Mission, and Williams Lake competed for the top spots within their age categories, while Boston P. from Williams Lake earned the top prize of Fastest Skater in the province by clocking a time of 13.11 seconds.  The top three fastest times of each category can be found at bcspeedskating.ca/speedweek. Skaters are invited to better their times at the second annual Speed Week which will take place in the fall of 2020.
Congratulations to the following skaters and coaches who will represent Team BCSSA @ CYLT (Canadian Youth Long Track Championship) in Red Deer, Alberta on February 8-9, 2020. Team skaters should receive a detailed email with next steps.
BC Speed Skating is asking all clubs interested in hosting the following 2020-2021 season events to notify Technical Director Chris Acton by February 1, 2020:
BC Speed Skating AGM – May 2020
BC Cup Short Track
BC Speed Skating Academy
BC Short Track Championships 2021
The BCSSA Coaching Development Committee is looking for qualified and passionate individuals to assist the BCSSA Provincial Coaches at youth national competitions during the 2019-2020 season. All positions are volunteer positions. Once skaters and coaches are named, we will be applying for funding to reimburse coaches for their travel, hotel and food expenses.
Applications will be open until Friday January 24th, 2020 via online form.
BC Speed Skating is excited to announce upcoming athletes and young officials set to represent their provincial zones at the 2020 BC Winter Games.  Participants will gather and compete in one large multi-sport event in Fort St. John.  The 2020 games include two milestones this year – combination short track/long track events and BC Speed Skating's Young Officials program.
Skaters
Zone 2
Findlay Ockelton
Nathan Bastiaansen
Charlie McGinty
Rebecca Thomas
Calla Haaheim
Adam Turner
John Hill
Sam McDicken
Zone 3
Arthur Barnsdale
Mattias Daniels
Theory Havelka
Mya Onos
Elizabeth Smith
Keira Foster
Zone 4
Barnett Liu
Alex Duan
Deryk Fong
Caroline Dong
Gabrielle Oetomo
Ally Hoffman
Eunice Ding
Lucy Aspinall
Emily Marchand
Zone 5
Roanan Tien-Vidal
Zakary Sharp
Daniel Liu
T.Will Bird
Quirin Teh
Zone 6
Logan Matthews
Zachary Ziegler
Zone 7
Nolan Baumann
Liam Reidlinger
Gabriel Oullette
Elizabeth Carpenter
Hayley Legebokoff
Ann Watney
Zone 8
Matthew Mitchell
Benjamin Konwicki
Theo Clarke
Emma North
Cheyanne Key
Pareesa Jones
Austin MacGregor
Henry Beaton
Christopher Earl
Nolan Vansickle
Young Officials
Zone 2
Cameron Thomas
Mackenzie Adams
Leah Turner
Zone 3
Jared Bolland
Asher Barnsdale
Darwin Havelka
Zone 4
Zone 5
Zone 6
Colin Matthews
Isla Fairbairn
Zone 7
Madison Seely
Sean Houghton
Zone 8
Bryn Hallam
Ty Lauren
Leah Lauren
BC Cup ST #2 will be hosted at the Richmond Olympic Oval this weekend. We have nearly 130 L2T, T2T and Junior/Senior skaters participating in racing on Saturday and Academy Sunday! Please note that due to the large number of participants, the schedule for Saturday has been revised:
Warm-ups begin at 7:00
Racing projected to begin at 8:25
Racing projected to end by 18:00.
The schedule for Academy Sunday has not changed. All skaters and non-skater participants are asked to be at the arena by 7:45 (sessions begin at 8:00 sharp). All L2T skaters will be in "Academy L2T". F11-F13 and M12-M13 skaters will be in "Academy 1". All other (older) skaters will be in "Academy 2".
Any questions should be directed to chris.acton@nullbcspeedskating.ca.
Regrettably, we must announce that BC Cup Long Track Prince George scheduled for January 11-12, 2020 has been cancelled.  The Prince George Blizzards interclub will still be occurring on Saturday January 11th, 2020 and we encourage everyone to consider attending and experience outdoor racing in Prince George next month.
Registration is now open for Academy Coach, Academy Official and Academy Parent sessions on Academy Sunday @ BC Cup ST #2 in Richmond. Sessions will be led by the Academy Coaches (ST Provincial Coach Nicole Garrido, Keven Fitzpatrick, Ariana VanDerStarre and LT Provincial Coach Jennifer Gibson), starter Candace Clouthier, referees Thomas McLennan and Kristina Krieck, and Technical Director Chris Acton.
More information is available on the BC Cup webpage.