SSC Competition Hosting Bid Packages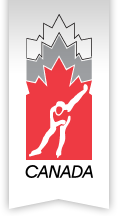 Speed Skating Canada is searching for hosts for competitions during the 2018-2019 season:
Please note that all bids from interested BC clubs MUST come to BCSSA first, via chris.acton@nullbcspeedskating.ca. Do not submit directly to Speed Skating Canada. Please forward bid packages to BCSSA by April 20th, 2018. BCSSA will subsequently forward the applications to SSC by the April 23rd deadline.