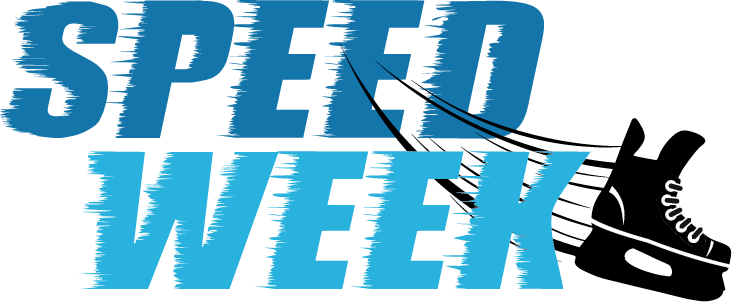 Face off against members of your community – challenge them to race on skates in British Columbia's biggest skating week *December 12-22, 2019! (revised dates)
Slap on the spandex (or the latest in aerodynamic sweats) to prove yourself as the fastest skater in British Columbia!
Speed Week challenges individuals throughout the province to race against rivals and claim the title of the fastest skater in BC.  Will you or your team claim bragging rights for 2019?
Using a format similar to the NHL Skills Competition and a typical speed skating race, skaters or teams of skaters race against the clock.  Individual skaters will complete one lap of the track to claim the fastest time.  Skaters will compete in communities across the province throughout the week to compare your times against the rest of BC – results will be published here to crown the champion.
In order to participate, you will need hockey or figure skates and a helmet, which can be rented right at Speed Week and you will be required to wear hockey or cut proof gloves.
Registration for individual racing is $2 per child and $5 per adult race.  Challenge your friends (ahem, rivals!) in the community to match you donation to a local speed skating club. All fundraising will stay within the local community speed skating clubs throughout BC to support additional ice times, equipment, buses to competitions, and more.
Register for a local Speed Week!
Click here to register
Host Clubs
Individual race age categories:

3 to 5 years old (mixed gender)

6 to 9 years old (mixed gender)

10 to 12 years old (mixed gender)

13 to 16 years old

17 to 30 years old

31 to 50 years old

51+ years old